Open. Invitational. Disciple makers.
We exist to be facilitators of change in our community.
Join us this Sunday in person at 9:00 a.m. in the Fellowship Hall or 11:00 a.m. in the Sanctuary.            Or, for your convenience, join us online for the             11:00 a.m. service.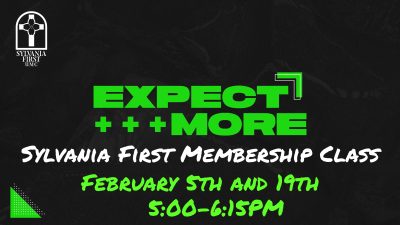 Whether you're new at our church or you've been around for a while and you're interested in making Sylvania First your church home, your next step is attending one of our Expect More sessions. We'll be hosting anyone who's interested in joining our church or would...
read more