Sylvania First Ministries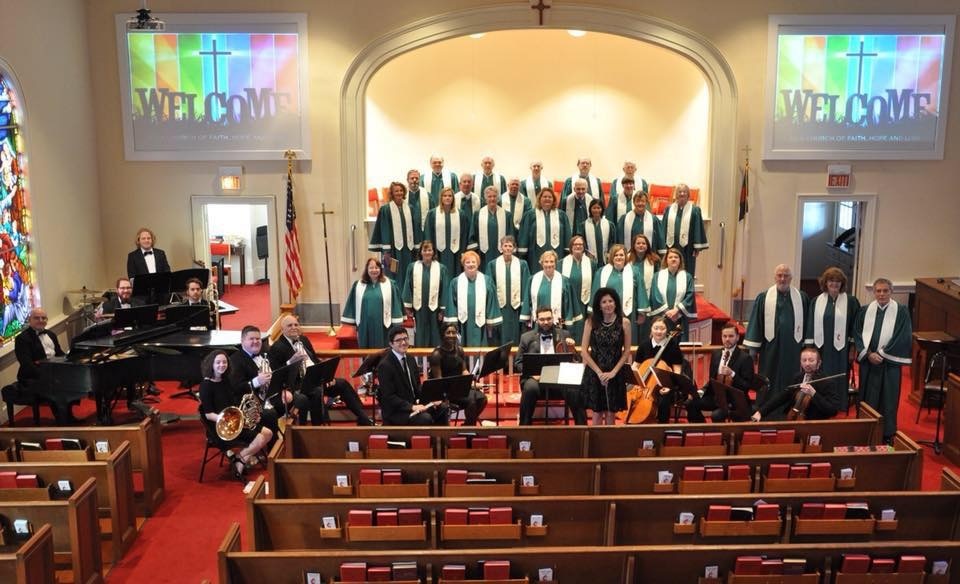 Director of Music Ministry: Currently a Vacant Position
"…Sing and make music from your heart to the Lord"
Ephesians: 5:19
The Music Department at Sylvania First United Methodist Church actively seeks opportunities to share God's love through music and song. The Department is blessed to currently have a Chancel Choir (SATB choir that sings during church services and for special events), a men's performing ensemble, A Few Good Men, (a choir that sings throughout the region for services and special events), and a Handbell Choir.
We would love to have you join our music ministry!
– – – – – – – – – – – – – – – – –
The Chancel Choir
The Chancel Choir sings at the 11:00 a.m. service. They also present two cantatas annually with full orchestra. Rehearsals are Wednesday nights beginning at 7:00 p.m. No audition is necessary for the choir. All are welcome!
A Few Good Men
A Few Good Men is a select men's choir that performs throughout the region. They practice bi-monthly on Wednesday evenings beginning at 6:00 p.m.
Handbell Choir
The Handbell Choir is a fairly new ensemble at Sylvania FUMC. They practice bi-monthly on Wednesday evenings beginning at 6:00 p.m. We have a lot of fun with handbells and would love to have you join us!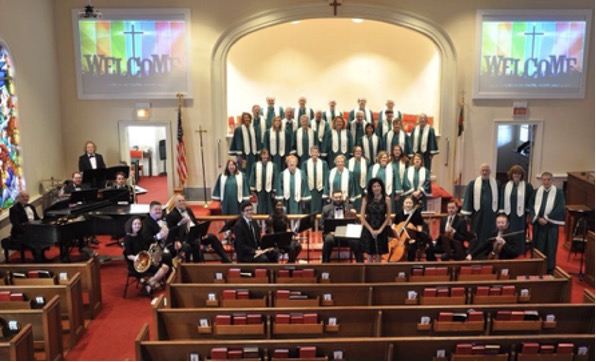 OCTOBER 6, 2022 NEW ORGAN As Candy Sheppard said, "What a wonderful day for our church!" We received a new organ after our last one was damaged from a lightning strike. OCTOBER 11, 2022 A FEW GOOD MEN sang five songs for the Farmdale Baptist Church Revival on...
read more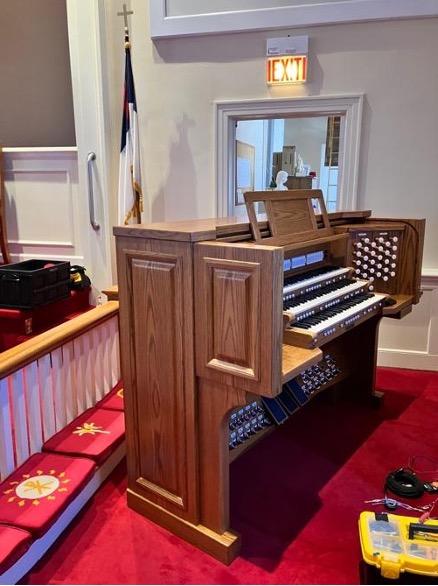 After much anticipation and excitement, it's finally here! Our new, beautiful Viscount organ has arrived and now lives in the Sanctuary of our church. Last Sunday, November 6th, 2022, for the All Saints Day Service, marked the very first church service that the new...
read more
To request an announcement